WQB Architecture is a full service architectural design firm specializing in housing, hospitality and mixed-use projects. WQB is dedicated to a design philosophy most appropriately characterized as "functional rationalism" where functional prerogatives are combined creatively to provide aesthetic solutions to difficult problems in such a way that they enhance the experience of the people who live or work there. Since commencement in 1982, WQB specialized in housing and has concentrated in working in inner city areas throughout the United States and China. Currently, the firm specialties include: mixed use developments, luxury and governmentally assisted housing, hospitality and resort projects, healthcare planning and design and land use planning. WQB has partnered in 17 development projects and provides Real Estate feasibility analysis for developers both nationally and internationally.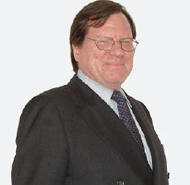 William Q. Brothers, Chairman
William Brothers is the Chairmen of Citiarc Group. As President of WQB Architects and Interactive Developments Associates in New York, he has had decades of experience designing and developing projects in the US, China and Europe. Mr. Brothers is an expert in property and financing from project valuation, market and cash flow analysis. At the helm of IDA, he has overseen an impressive number of developed projects and has been recognized for his thoughtful and resourceful deal structuring, he is strong on the development of financing packages and loan in structures. Mr. Brothers is a registered architect in New York, New Jersey, Connecticut, Rhode Island; and a member of the National Council of Architectural Registration Boards (NCARB). An ANYS Licensed Real Estate Broker, he is a Member of Real Estate Board of NYC, the Association of Builders and Owners, and the National Realty Club. He is also active in the National Housing Conference and CIVITAS, as the Chairman of the Zoning Committee.
Robert Hill, Principle at WQB Architecture
Robert has recently been a project manager for a 30 story mixed use residential tower on Fifth Avenue with two levels of underground parking and a church sanctuary for 1850 parishioners. Responsible for zoning analysis and schematic designs for large scale urban projects including a 68 story tower on West 53rd Street and a 3 building mixed use complex in Chelsea incorporating the highline as well as completing numerous analyses for sites throughout Manhattan and Brooklyn. Prior to the residential tower I was project architect for a new 1,000,000 square foot office tower for the United Nations to complement the existing Secretariat including a conference facility to serve as temporary facilities for the Security Council and the General Assembly for the United Nations. At WQB he is viewed as vital member of the team with immense talent. Mr. Hill has been in the industry for over two decades and shows great expert knowledge in his field.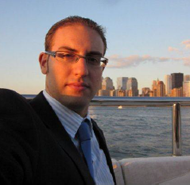 Robert Mallia, Project Manager at WQB Architecture
Robert Mallia has assisted and implemented many crucial projects for WQB Architecture. He was in charge of the conversion of the historic Lambs Club in Manhattan into a modern 84-key five star hotel (The Chatwal Hotel). Tasks included construction drawings formulation, programing, daily site visits, co-ordination of all aspects of design and construction, furniture manufacture inspections, trade liaison, shop drawing review and approval, chairing of meetings, handling of city bureaucracy (DOB/LPC/DOT/DHMH), insurance of POs, scheduling, building code research, product specification, DOB inspection walkthroughs, custodian of all project documents. Besides New York and the US previous projects also consisted of locations in China, Dominican Republic and Malta. Mr. Mallia has shown great capabilities in all areas dealing with management, design and implementation.