WQB Architecture is a full service architectural design firm specializing in housing, hospitality and mixed-use projects. WQB is dedicated to a design philosophy most appropriately characterized as "functional rationalism" where functional prerogatives are combined creatively to provide aesthetic solutions to difficult problems in such a way that they enhance the experience of the people who live or work there. Since commencement in 1982, WQB specialized in housing and has concentrated in working in inner city areas throughout the United States and China. Currently, the firm specialties include: mixed use developments, luxury and governmentally assisted housing, hospitality and resort projects, healthcare planning and design and land use planning. WQB has partnered in 17 development projects and provides Real Estate feasibility analysis for developers both nationally and internationally.
William Q. Brothers, Chairman
William Brothers is the Chairmen of Citiarc Group. As President of WQB Architects and Interactive Developments Associates in New York, he has had decades of experience designing and developing projects in the US, China and Europe. Mr. Brothers is an expert in property and financing from project valuation, market and cash flow analysis. At the helm of IDA, he has overseen an impressive number of developed projects and has been recognized for his thoughtful and resourceful deal structuring, he is strong on the development of financing packages and loan in structures. Mr. Brothers is a registered architect in New York, New Jersey, Connecticut, Rhode Island; and a member of the National Council of Architectural Registration Boards (NCARB). An ANYS Licensed Real Estate Broker, he is a Member of Real Estate Board of NYC, the Association of Builders and Owners, and the National Realty Club. He is also active in the National Housing Conference and CIVITAS, as the Chairman of the Zoning Committee.
Ric Jin
Rick is a licensed architect in Texas with over 20 years of design experience. He is both a member of the American Planning Association (APA) and the American Institute of Architects (AIA). Rick is an expert in urban planning and design, and has done projects in North and South America, Asia, Middle East and Africa, with project types ranging from civic, universities and research, commercial, hotels and resorts, and residential projects. Rick served as a member of City of Dallas Urban Design Advisory Committee, reviewing projects at various stages in Dallas. Rick had been invited to do several professional presentations at University of Texas at Dallas. In 2010, Rick was named an outstanding Chinese entrepreneur in the 3rd Summit of Chinese Entrepreneurs in China.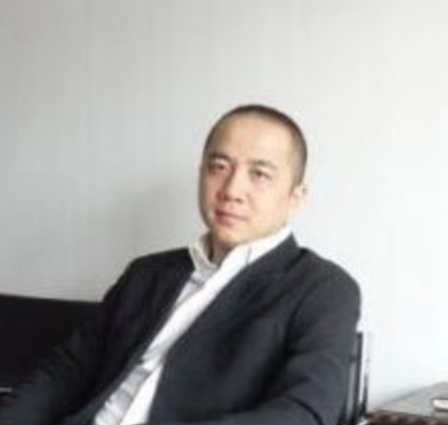 Haoru Chen
Haoru Chen is Citiarc Group's Architectural Services Director for China. As Founder and President of Citiarc Architects, Mr. Chen has been a champion of design excellence and an expert on the management of large projects in China for over a decade . His design and project management experience run the full spectrum of commercial , mixed‐use and residential projects to academic and cultural facilities. He is also highly regarded for his clever and resourceful master planning abilities. Citiarc, under Mr. Chen's leadership, has become well‐known in the Yangtze River Delta and Guangzhou areas for project management competence and strong client outreach. He has built a strong practice based on superior design, skilled management and superb client relations. An American‐trained architect , Mr. Chen is a graduate of the City College of New York and a member of the American Institute of Architects (AI). He is a visiting critic at the Rhode Island School of Design (RISD) and an adjunct professor at the school of Architecture and Environmental Design at the China Academy of Art.
Vivi Xin
Much of Vivi's 11-year career was not spent directly in Real Estate, but in architectural and construction, including building design and renovation, construction administration, and the filing process with government agencies both in Beijing and New York City. Her 1st hand working knowledge of the local design and building process not only provides clients with a comprehensive understanding of both markets but also helps overseas buyers succeed in the New York market's unique sales environment. She serves as MBRE's China Consultant with her Mandarin language ability and bridging the gap with any questions clients from China have.Vivi Xin was born and raised in Beijing, China. She came to New York for her Master of Architecture at Pratt Institute. Vivi and her husband have lived in Brooklyn for years in neighborhoods such as Boerum Hill, Bed-Stuy, and Clinton Hill, where they always enjoy the people, seasons and outdoor activities. She loves to read and do yoga in her spare time. In pursuing her enthusiasm in Real Estate Development, she is currently expanding her Real Estate Finance knowledge at NYU.
Yingyu Huang
Passionate internationally trained architect with 5+ professional experience included residential, hospitality, landscaping development, community facility, and school design. Collaborating well with teammates and able to design for a range of scales and handle multiple projects. Eager to tackle a variety of different tasks, projects and the long-term goal is to become an independent architect. Self-motivated, fast learner, organized, and comfortable working independently.
Patrick Parsons, President
Patrick Parsons is the President of Citiarc Group. He is the founder and managing director of Orient Parsons Consultants (OPC). With more than 15 years of experience in the Real Estate industry, Mr. Parsons has worked in the Chinese real estate market for over 10 years and is widely recognized as one of the first trye western developers in Beijing. He has broad, hands‐on experience in research, marketing, sales construction to development with some of the most renown projects in the city‐apartment and office buildings, villa complexes, five star hotels, retail and mixed‐use projects‐and has worked with and consulted for some of Beijing's largest real estate developers and specialists. Through his work with such market leading companies as Taihe Real Estate Co., Beijing East lake Villas, Jones Land Wootton (now Jones Lang LaSalle) he has demonstrated a proven track record of putting together complex, multi‐party deals; negotiating and solidifying necessary political positioning, and successfully marketing positioning analysis; commercial real estate markets plans and investment analysis. He is a native of Ireland and a graduate of Aiglon College, Switzerland; Mr. Parsons lives in Beijing with his wife and two children