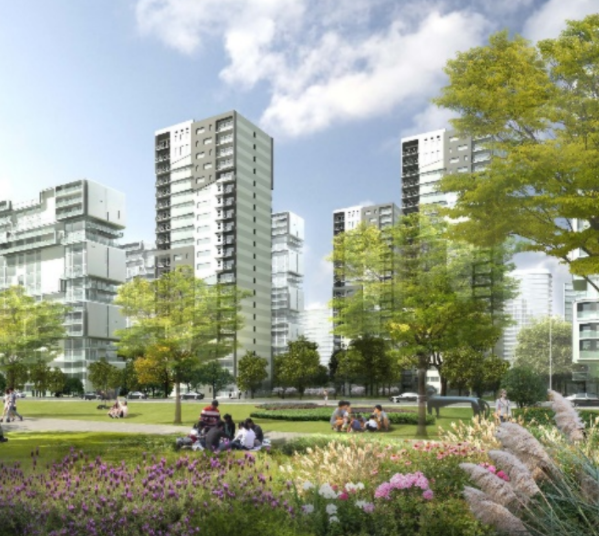 Fendong CBD, Taiyuan
Shanxi Province, China
Power China's Real Estate Group, has joint Venture projects in major cities throughout China. Power China selected WQB Architecture PLLC and Saan Architectural Design to prepare a Master Plan for the new Fendong Central Business District located south of Taiyuan, Shanxi. Fendong will be the hub for a new subway servicing new municipal and provincial medical centers. The new CBD consists of a mixed use plan for 3 million square meters of construction. Criteria for the new plan, emphasizes providing open space, smart growth, a variety of transportation choices, diversity of housing choices and economic opportunity in a green environment.